This apricot maple pecan granola with toasted coconut is a fall favorite in our house. It has a crunchy and chewy texture that is bursting with nutty and sweet flavors. And a 1/2 cup serving contains the same amount of protein as an egg while being very low in added sugar. No wonder this apricot maple pecan granola is a staple in our house!
Homemade granola is very adaptable
As long as you keep the ratios consistent, you can swap in and out pretty much any ingredient in homemade granola. What if you don't have sunflower seeds? Simply add another favorite seed or nut, like pumpkin seeds or double the pecans. Check out this post on healthier homemade granola for other flavor combination suggestions!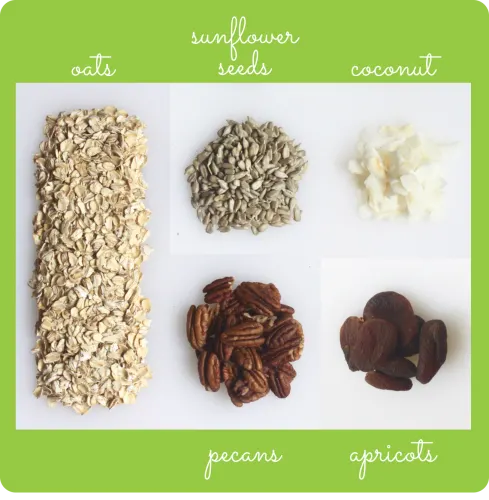 Apricot Maple Pecan Granola with Toasted Coconut Recipe
As with my other granola recipes, this apricot maple pecan granola is very adaptable. If you don't like coconut, simply replace it with more oats. Don't want to use coconut oil? Replace it with avocado oil or another neutral tasting oil. And if you prefer a sweeter granola, feel free to add a little more dried fruit.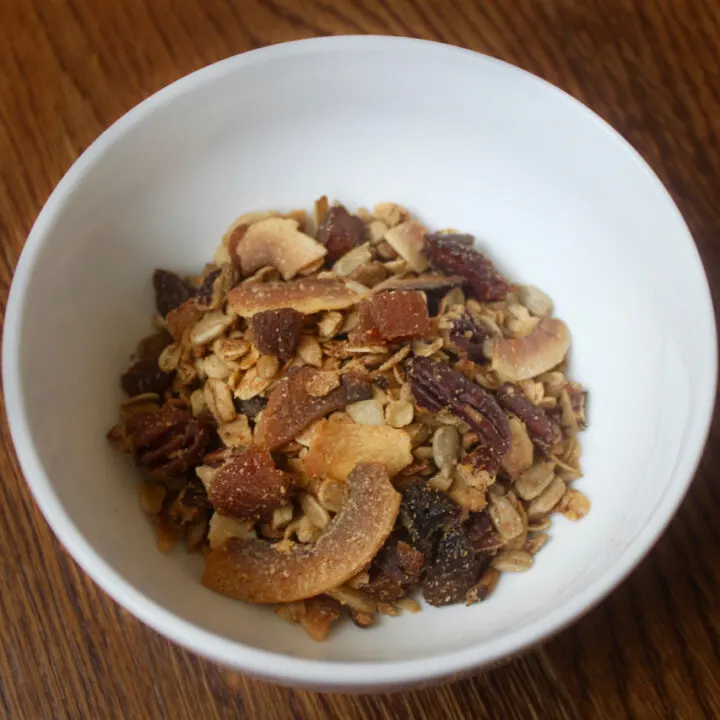 Apricot Pecan Granola
Yield:
20 servings (1/2 cup)
Cook Time:
1 hour
30 minutes
Total Time:
1 hour
40 minutes
Toasted coconut, chewy apricots, and delicious pecans take center stage in this delicious and hearty granola! This homemade granola is vegan, gluten-free, low in added sugar.
Ingredients
4 cups old fashioned oats
3 cups pecans, chopped
3 cups sunflower seeds
2 cups unsweetened dried coconut, I prefer the large flake
1/2 cup avocado oil, or any healthy oil
1/2 cup tahini
1/4 cup maple syrup
2 cups dried apricots, cut into bite-size pieces
Instructions
Preheat oven to 325 degrees F
Combine all dry ingredients except dried apricots in a large bowl
Combine avocado oil, tahini, and maple syrup in a glass measuring cup and mix until combined
Add liquid to dry ingredients and mix until evenly coated
Transfer to a large roasting pan
Bake, stirring every 20 minutes until lightly toasted ~ 1 or 1.5 hrs
Add dried apricots and cool to room temperature
Store in air-tight container
Nutrition Information:
Yield:

20
Amount Per Serving:
Calories:

289
I prefer to eat granola with some greek yogurt and fruit. To me, it is the perfect combination of crunchy, creamy, and sweet. And this granola is especially delicious with frozen cherries…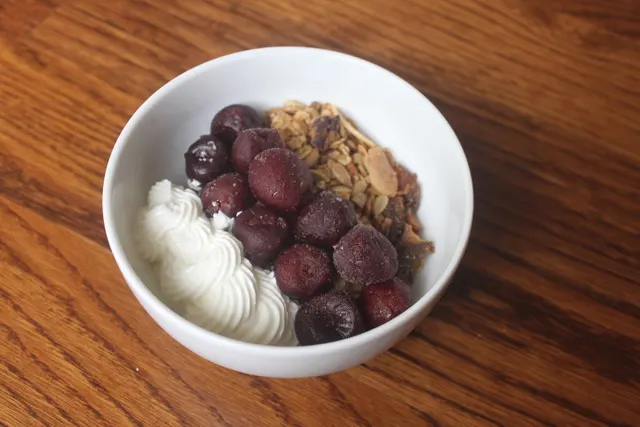 A note about gluten free oats
Oats are naturally gluten free. However, some oats are processed on the same equipment as wheat and other gluten-containing foods, so it is possible that they can be contaminated with gluten. Some manufacturers dedicate a specific line to producing oats that are free from any possible gluten contaminants and label their oats as gluten free.
Pin recipe for later: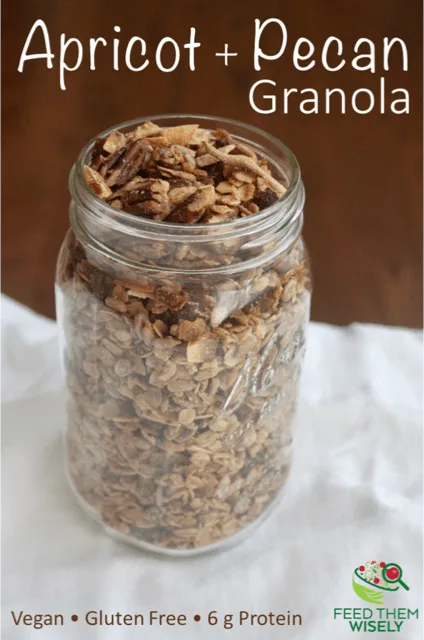 Nutrition information (per ½ cup serving, for recipe as written):
289 calories
2 g added sugar
4 g fiber
6 g protein
3 mg sodium