This creamy faux caesar salad dressing is a staple in our house. Made with just four ingredients, this paleo and Whole30 compatible dressing gets its creaminess from blending the ingredients together. No dairy or eggs necessary!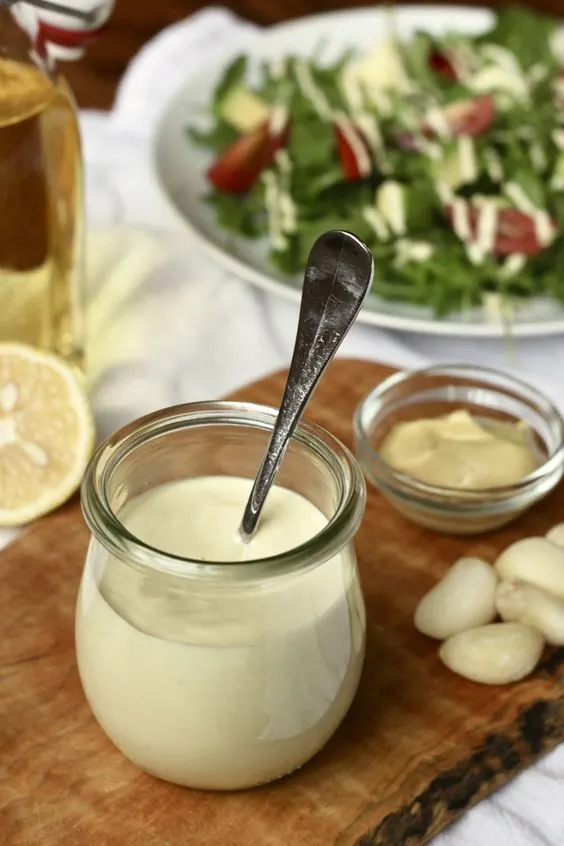 Whole30 Compatible Caesar Salad Dressing
While this lemony dijon salad dressing isn't exactly a Caesar salad dressing, it is a pretty darn good replacement. This mock Caesar salad dressing is an affordable homemade alternative to the healthy salad dressing options you can find at the grocery store. Plus, it is ready in just five minutes!
Tips and tricks for this Lemon Dijon Salad Dressing:
A a citrus juicer will save you time when juicing fresh lemons
Store bought lemon juice can be used to make this dressing. However, use a lemon juice free of added preservatives, like Whole Food's 365 brand lemon juice
Make a double batch of this salad dressing and store the extra in the refrigerator
This salad dressing will last for about a week in the fridge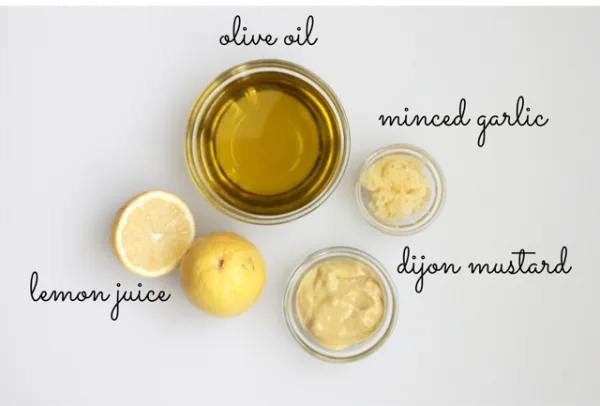 Though it only takes five minutes to make, I usually double this recipe so that I have extra in the fridge. I have found that I am much more likely to make a salad for a quick lunch or to go with dinner if I have a healthy and delicious dressing already made.
This recipe makes about one cup of salad dressing and can be stored in the refrigerator for a week in an airtight container.
Quick and Easy Creamy Caesar Salad Dressing Recipe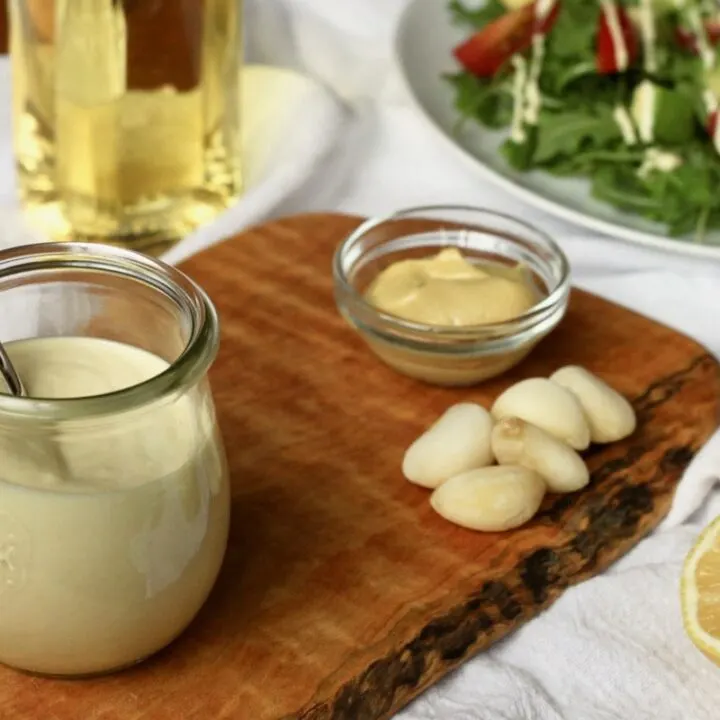 Creamy Lemon Dijon Salad Dressing
This healthy, delicious lemon dijon salad dressing can be made in just minutes with only four ingredients! Plus it is Whole30 compatible, dairy-free, gluten-free, vegan and keto friendly!
Ingredients
6 cloves garlic, finely minced
Juice of 2 lemons, about ¼ cup
2 tablespoons dijon mustard
½ cup extra virgin olive oil, or avocado oil
cracked pepper, optional, to taste
Instructions
Standard Preparation
Combine lemon juice, dijon mustard, and garlic and stir to combine
Add olive oil and whisk until an emulsion forms
Stir in cracked pepper, if using, and refrigerate in an air tight container
Blender Preparation
Combine all ingredients in a blender and puree on high speed until a thick emulsion forms
Refrigerate in an air tight container
Nutrition Information:
Yield:

8
Serving Size:

2 tbsp
Amount Per Serving:
Calories:

163
Total Fat:

15g
Saturated Fat:

2g
Trans Fat:

0g
Unsaturated Fat:

13g
Cholesterol:

0mg
Sodium:

120mg
Carbohydrates:

7g
Fiber:

1g
Sugar:

4g
Protein:

1g
Creamy caesar salad dressing recipe tips and tricks
To extract the maximum amount of juice out of my lemons, I always squeeze them twice with a citrus juicer. First by squeezing each half on its own, and then combining the halves and squeezing together. This generally results in an additional teaspoon or more of juice from each lemon.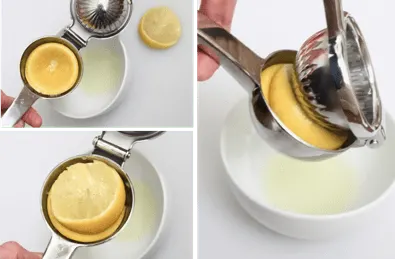 You may notice that I do not add salt to this creamy lemon dijon salad dressing. This is because dijon mustard already contains salt. Do you have a favorite dijon mustard? I prefer Trader Joe's dijon mustard because it does not contain any added sugar or pectin.
Delicious salad combinations using this creamy caesar salad dressing:
Not-your-standard Caesar Salad: romaine lettuce, tomato, avocado, parmesan cheese
Baby arugula, roasted beet, avocado, pistachios and parmesan cheese
Other delicious homemade salad dressing recipes you will love: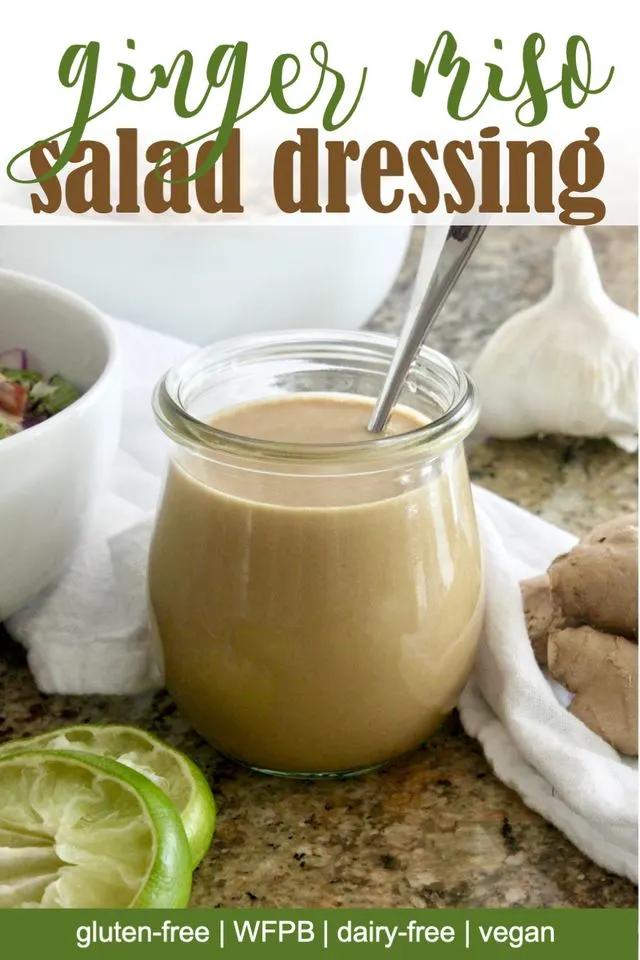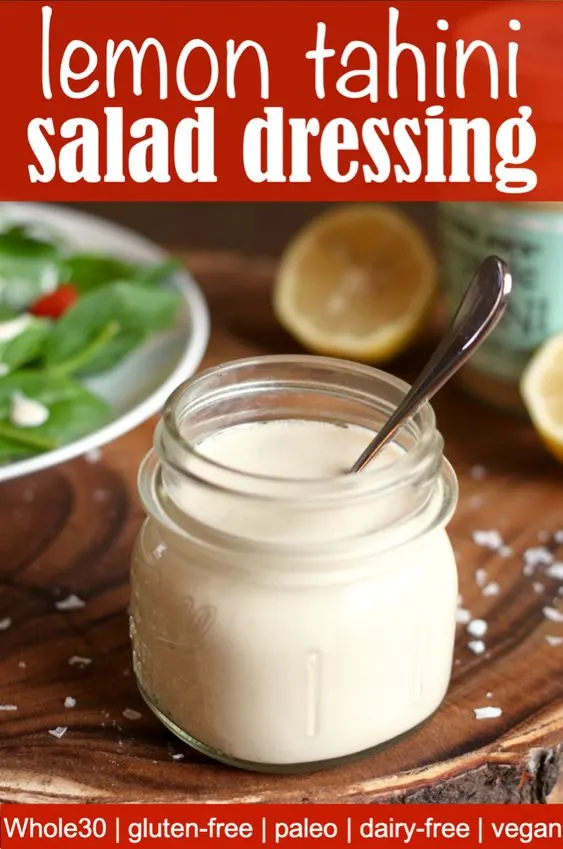 Pin recipe for later: