Paleo coconut macaroons are a delicious, yet healthy, treat. The macaroons are crispy on the outside and full of toasted coconut flavor while the inside is chewy and soft.
Unlike most coconut macaroons, these cookies are not cloyingly sweet. Sweetened with just a touch of maple syrup, these paleo macaroons are a dessert you can truly enjoy.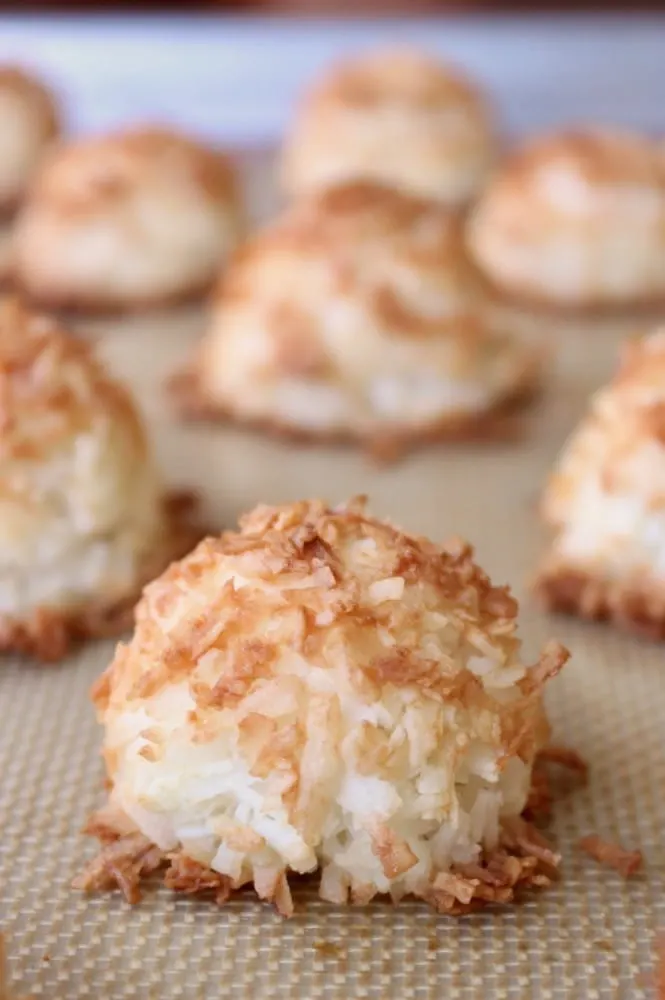 3 Ingredient Paleo Macaroons
These healthy coconut macaroons are easy and quick to make. And they only contain three ingredients!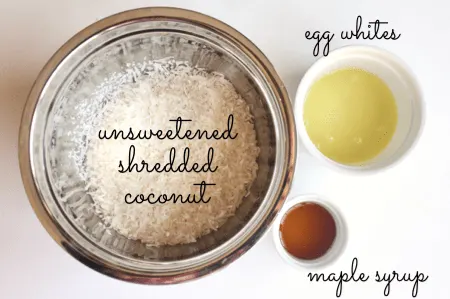 Simple whisk together the egg whites and maple syrup before stirring in the unsweetened flaked coconut.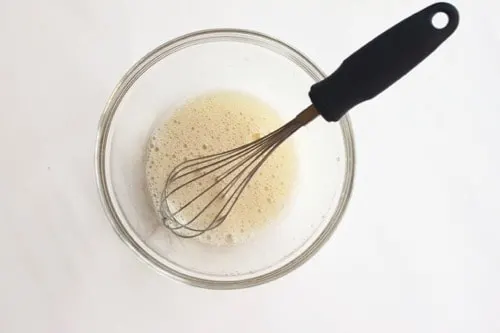 Use a cookie scoop to transfer 1.5 tablespoon scoops of the macaroon mixture to a silicone or parchment paper lined baking sheet.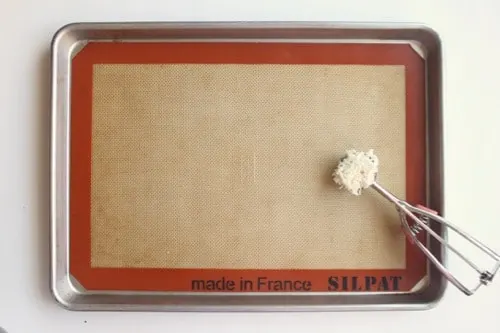 If you don't have a cookie scoop, it is a tool that I would highly recommend. It speeds up the process of creating uniform cookies, mini-muffins, even meatballs… with less mess!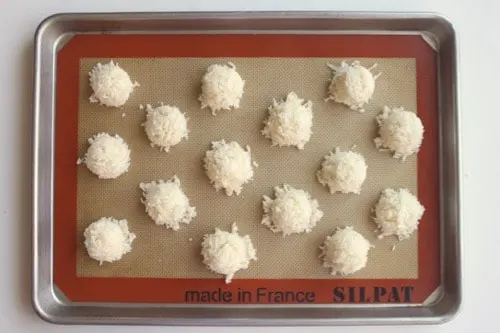 In less than 30 minutes, you can have toasty and delicious coconut macaroons that are low in added sugar.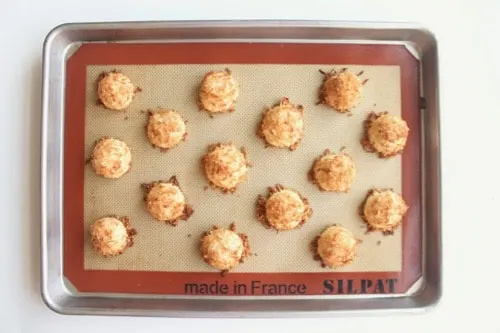 Paleo Coconut Macaroon Recipe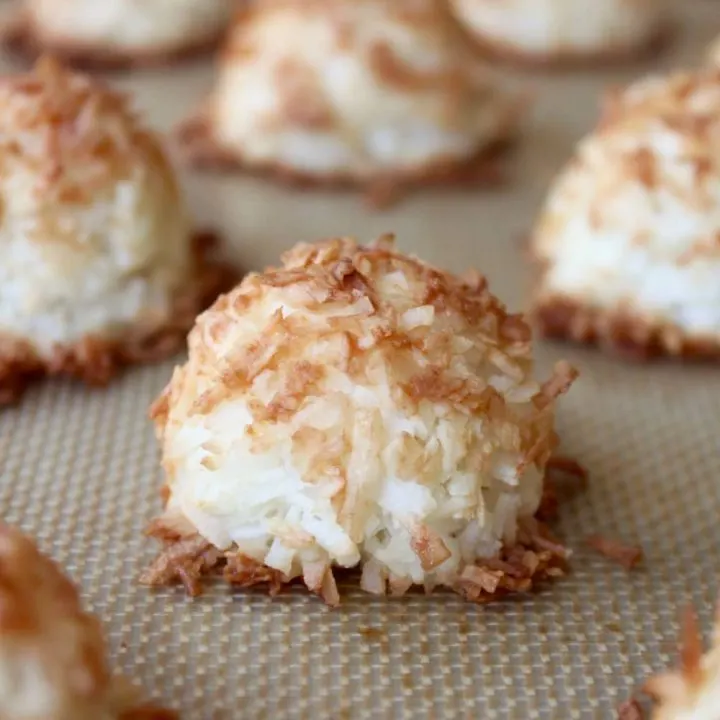 Paleo Coconut Macaroons
Crispy and full of toasted coconut flavor, these paleo coconut macaroons are a delicious dessert that are not cloyingly sweet.
Ingredients
2.5 cups unsweetened shredded coconut
4 egg whites
1 tbsp maple syrup, (honey can also be used)
Instructions
Preheat oven to 350 degrees F
Line a baking sheet with parchment paper or silicone baking liner
Whisk egg whites and maple syrup until frothy
Add shredded coconut and stir until entirely coated with egg white mixture
Using a 1.5 tablespoon cookie dough scoop, scoop coconut egg mixture out onto prepared baking sheet
If needed, shape macaroons into perfect mounds with fingers
Bake in oven until golden brown, about 20 to 22 minutes
Remove baking sheet from oven and allow macaroons to cool completely before serving
Notes
Paleo Coconut Macaroons are at their crispy best when served shortly after baking. They are also delicious when dipped in quick tempered dark chocolate!
Note: if you are using finely shredded coconut (smaller than shown in the picture), you may want to increase the quantity of egg whites to 5. I have found that finely shredded coconut absorbs more liquid than larger shredded coconut
Nutrition Information:
Yield:

15
Serving Size:

1 macaroon
Amount Per Serving:
Calories:

141.5
Total Fat:

12.7g
Saturated Fat:

11.3g
Trans Fat:

0g
Cholesterol:

0mg
Sodium:

21.4mg
Carbohydrates:

5.6g
Fiber:

3.3g
Sugar:

2.2g
Protein:

2.3g
How long can you store coconut macaroons?
Paleo coconut macaroons can be stored in an air-tight container at room temperature for up to one week. However, they will loose their crisp exterior.
Tips and tricks for these Coconut Macaroons
Use a cookie scoop to quickly and uniformly place the macaroon mixture on the baking sheet
Gently reshape macaroons, if needed, before baking
If there is too much liquid in the macaroon mixture, just add a little more coconut. Extra liquid sometimes occurs because of the variable amount of egg white in each egg
If you prefer sweeter macaroons, double the maple syrup or dip the macaroons in your favorite dark chocolate
Chocolate Dipped Coconut Macaroons
Paleo coconut macaroons are delicious when dipped in melted dark chocolate!
Simply melt your favorite chocolate in the microwave using this quick and easy chocolate tempering technique and dip the macaroon bottoms.
Place the chocolate dipped coconut macaroons on parchment or wax paper until chocolate is set.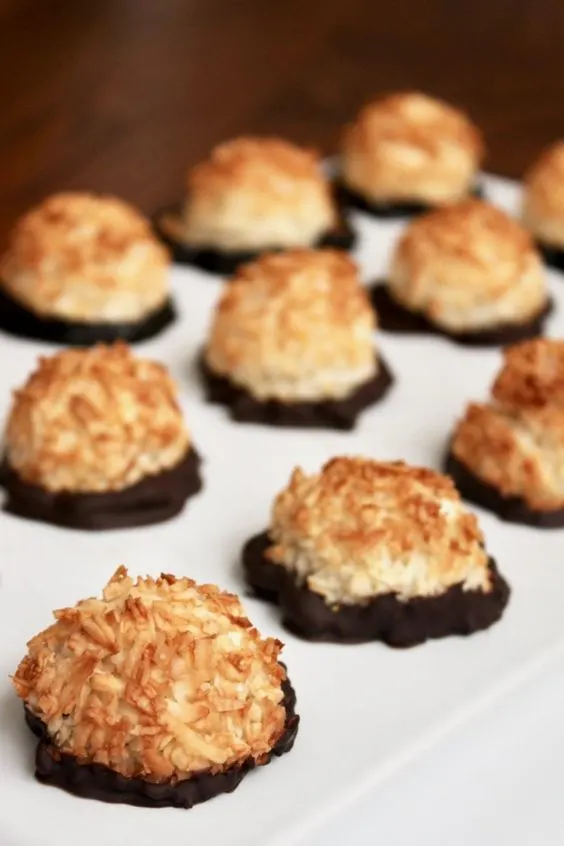 Other paleo dessert recipes: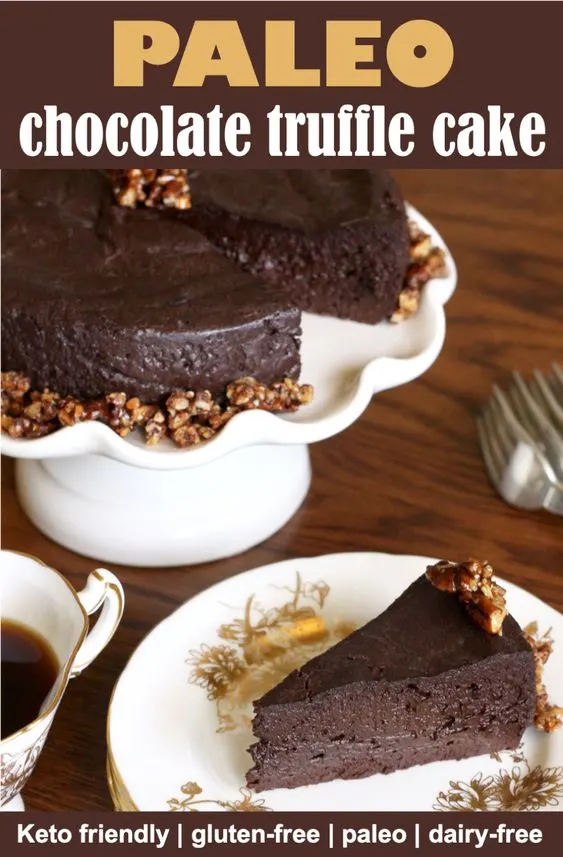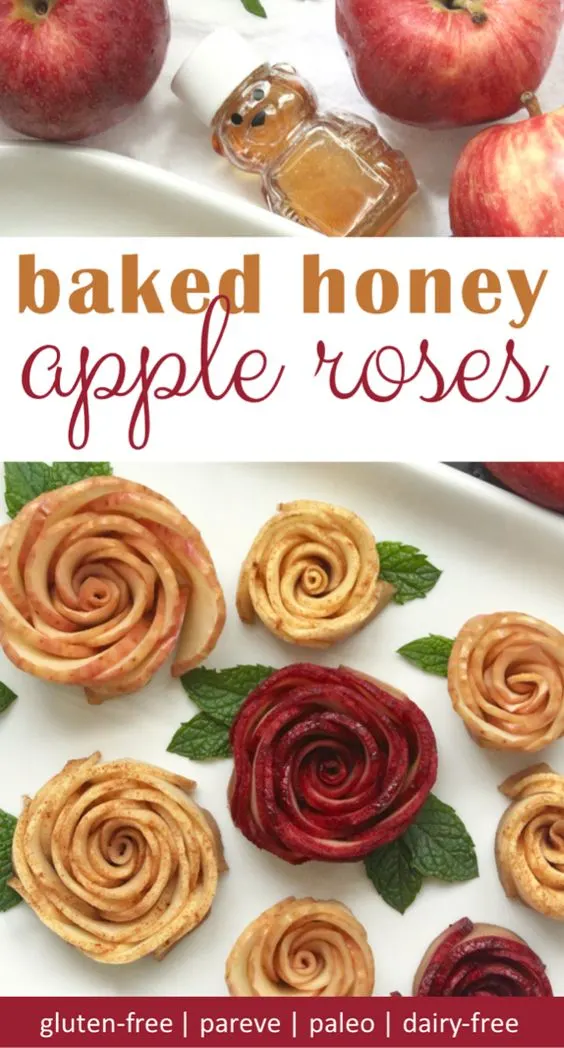 Pin recipe for later: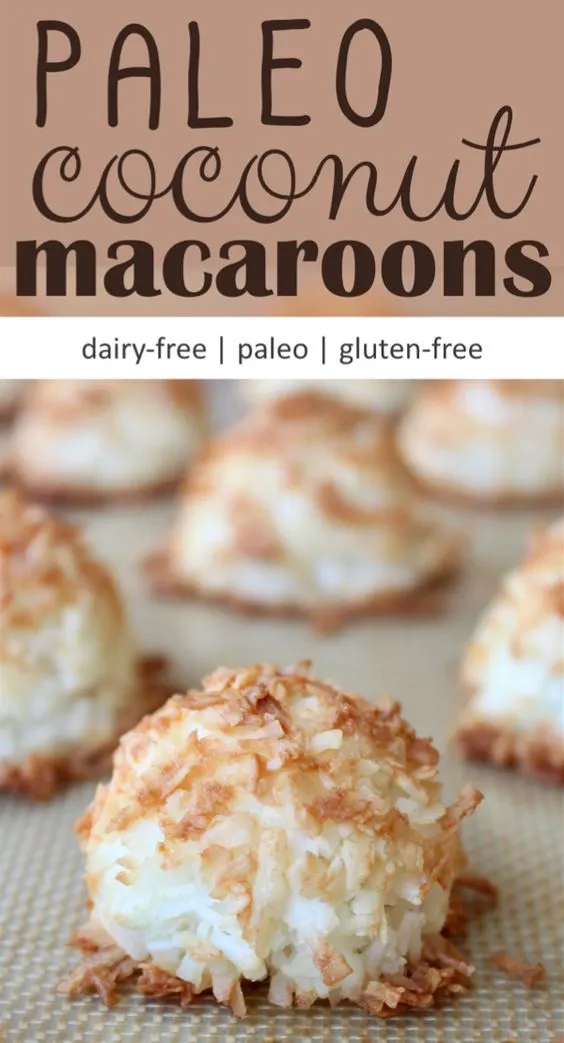 This Coconut Macaroon recipe was originally published in March, 2018. The recipe has since been updated with enhanced recipe instructions, additional photos, and a video.