This homemade barbecue sauce is tangy and delicious while also low in added sugar. It is the perfect sauce to serve with a simple grilled chicken that is a summertime staple in our house.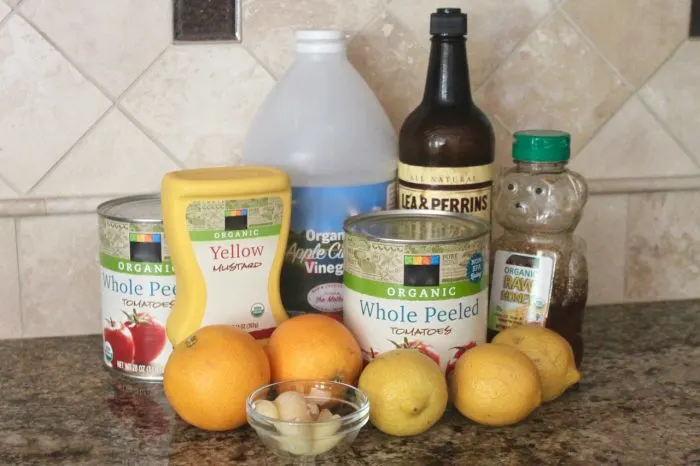 Slow Cooker Barbecue Sauce
Simmering sauce for hours on the stove is not my idea of fun during a North Carolina summer. Thankfully, all of the ingredients can cook unattended in a crock pot.
Another benefit of using a slow cooker is the clean-up is much easier. My stove-top barbecue sauce always sticks to the bottom of my pot, which is difficult to clean-up and sometimes burns.
Even though it takes longer, I definitely prefer the slow cooker method to make barbecue sauce.
Paleo Barbecue Sauce
The first few attempts at this lower-in-added-sugar barbecue sauce were a little, well, tart. To balance out the flavors, I reduced the amount of apple cider vinegar and added a whole orange. The result was a sweet, tangy, and flavorful paleo barbecue sauce.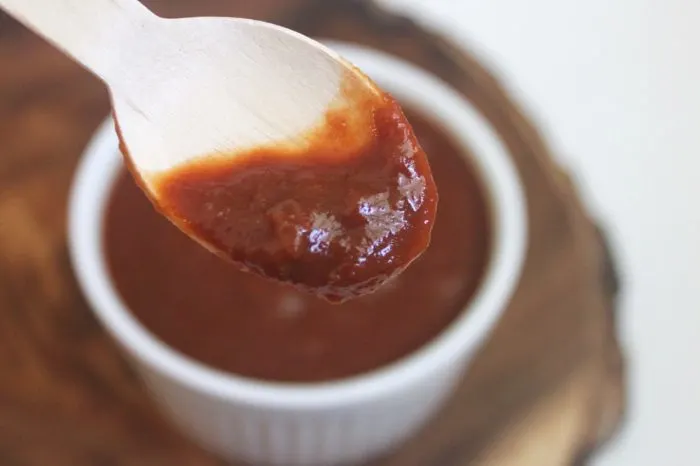 This homemade barbecue sauce recipe makes about three cups of sauce and can be stored in an airtight container for up to two weeks in the refrigerator or two months in the freezer.
Healthy Homemade Barbecue Sauce Recipe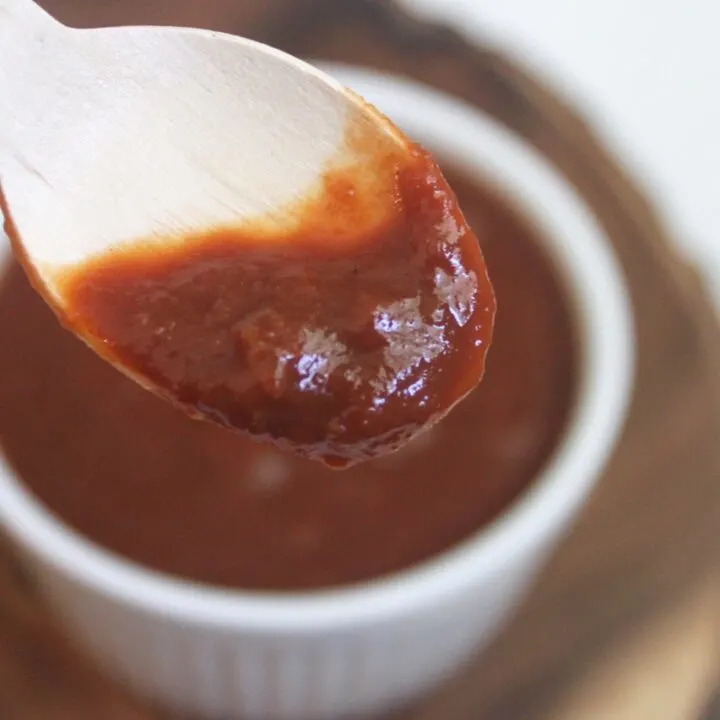 Homemade Barbecue Sauce
Cook Time:
11 hours
40 minutes
Total Time:
11 hours
45 minutes
Sweet and tangy barbecue sauce that is paleo, vegan and gluten-free!
Ingredients
1 28-oz can Whole Tomatoes*
3/4 cup Apple Cider Vinegar
1/4 cup Maple Syrup
1/4 cup Worcestershire Sauce
1/4 cup Yellow Mustard
Juice of 1 lemon
1 Orange, peeled
4 Garlic Cloves
1/2 teaspoon Freshly Ground Pepper
Instructions
Add all ingredients to slow cooker
Blend with immersion blender
Cook for 12 hours on high heat, stirring periodically, with lid open slightly to allow for evaporation
Notes
Recipe makes approximately 3 cups of sauce. Nutrition information is based on a 2 tablespoon serving.
Nutrition Information:
Yield:

24
Amount Per Serving:
Calories:

23
*Note: Tomatoes consistently test positive for pesticide residues, including organophosphate pesticides. That is why I choose to buy organic or pesticide free tomatoes.