This creamy, dairy-free lemon custard is a delicious and yet simple dessert that is perfect with fresh berries.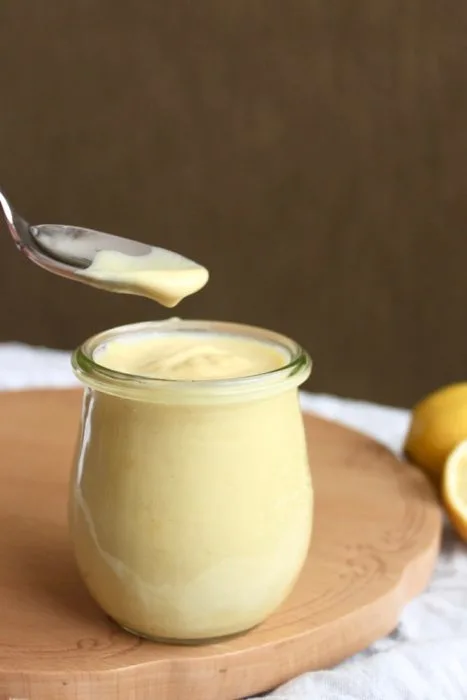 Custards are typically milk-based sauces that are thickened with egg yolks and sometimes a starch, like corn starch. However, because this is a paleo lemon custard, full-fat coconut milk is used for the base and egg yolks are the only thickener.
Do not be intimidated by making this stove-top custard sauce! All you need is a water bath or double boiler to ensure even cooking, a willingness to gently whisk the sauce for about 10 minutes. Unlike other custard recipes, you do not have to first heat the milk before adding it to the eggs or strain the custard once it is cooked.
Lemon custard or lemon curd?
Traditionally, custards are milk-based and can either be cooked on the stove or in the oven (ie burnt cream). A citrus curd simply uses juice in place of milk.
When creating this recipe, I wanted to add the least amount of added sugar possible while still obtaining and creamy and sweet lemon sauce. Therefore, I needed to use something other than lemon juice as the base.
Simple Dairy-free Lemon Custard
Please do not be intimidated by the water bath needed to cook this delicious lemon custard! It really is a very simple method of cooking the sauce. It is so worth the *minimal* effort!
Adding a ring made out of aluminum foil to your pot of water is a simple way to stabilize your bowl while cooking the custard.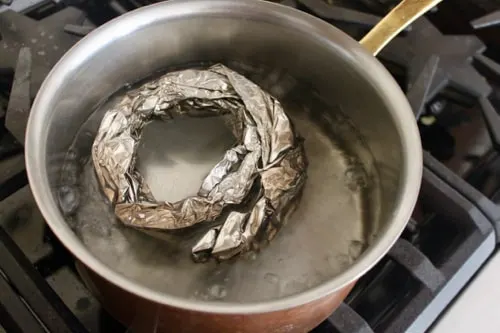 The custard will thicken after about 10 minutes of whisking the mixture over the simmering water. The custard will coat a spoon when dipped into the hot sauce.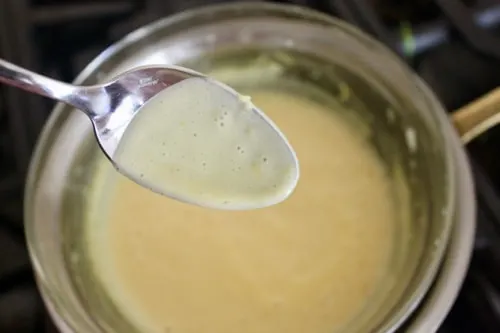 Once the lemon custard has thickened, pour the sauce into a clean glass bowl or container. Be sure to NOT Scrape the sides of the bowl as your pour… you do not want any of the curdled custard in your smooth and creamy dairy-free lemon custard sauce!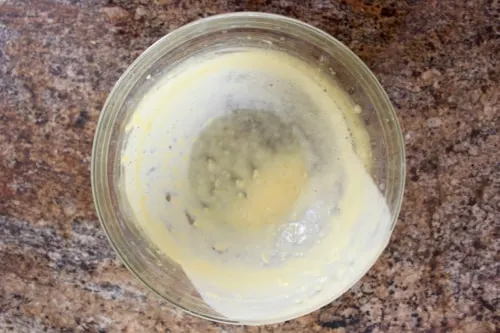 Serving suggestions for Lemon Custard Sauce
This coconut-milk based lemon custard is delicious when served with fresh berries.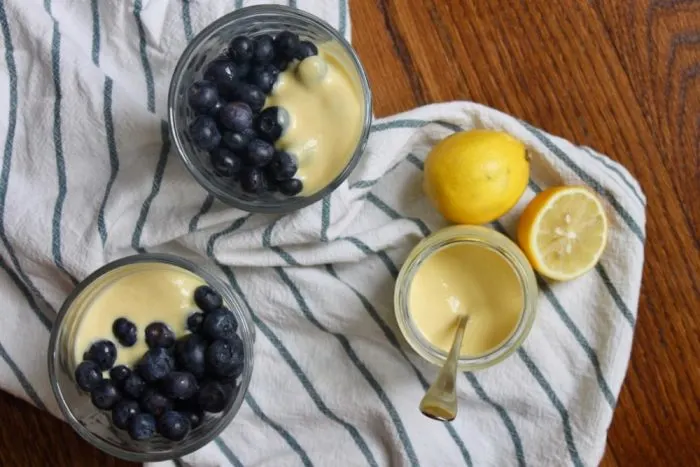 Paleo Lemon Custard Recipe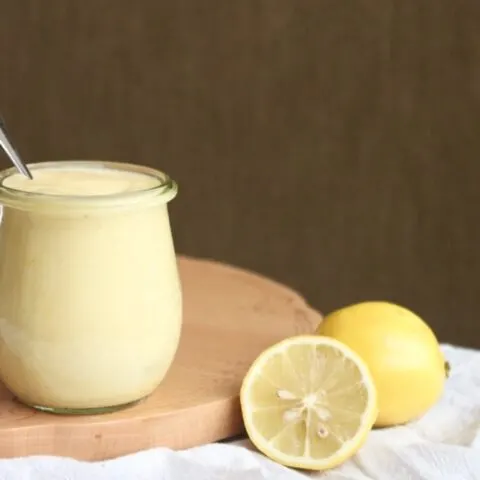 Dairy Free Lemon Custard
Total Time:
2 hours
15 minutes
This light and lemony dairy-free custard is delicious served with fresh berries or as a filling for a fresh fruit tart.
Ingredients
1 cup full fat coconut milk *
4 egg yolks
4 tsp lemon zest, from 4 lemons*
2 tsp lemon juice
2 tbsps maple syrup
Instructions
Fill a medium size saucepan half full with water. Make a ring out of aluminum foil, as pictured, and place in water. Heat water until simmering gently
Whisk together coconut milk, egg yolks, lemon zest, lemon juice and maple syrup in a medium size bowl
Place bowl with coconut milk mixture onto aluminum foil ring in the simmering water
Whisk mixture gently until the custard thickens. This will take approximately 10 minutes, custard will be approximately 160 degrees F
Poor thickened custard into a clean bowl. Be careful to not scrape sides where custard may have curdled. This ensures that custard does not need to be poured through a sieve
Cover custard with parchment paper to prevent a skin from forming and refrigerate until completely cold, at least 2 hrs)
Serve cold custard with your favorite fresh berries for a delicious dessert
Nutrition Information:
Yield:

6
Serving Size:

1
Amount Per Serving:
Calories:

145
Total Fat:

11g
Saturated Fat:

8g
Trans Fat:

0g
Unsaturated Fat:

2g
Cholesterol:

123mg
Sodium:

13mg
Carbohydrates:

11g
Fiber:

2g
Sugar:

6g
Protein:

3g
Nutrition information calculated by Nutritionix
*Notes
I try to use coconut milk that does not contain any stabilizers (ie gums or thickeners). The ingredients should simply read coconut milk and water. Trader Joe's brand of coconut milk is a good option.
When using the zest in recipes, I prefer to purchase organic citrus. Read more on pesticides and produce.
Other delicious paleo desserts you may enjoy: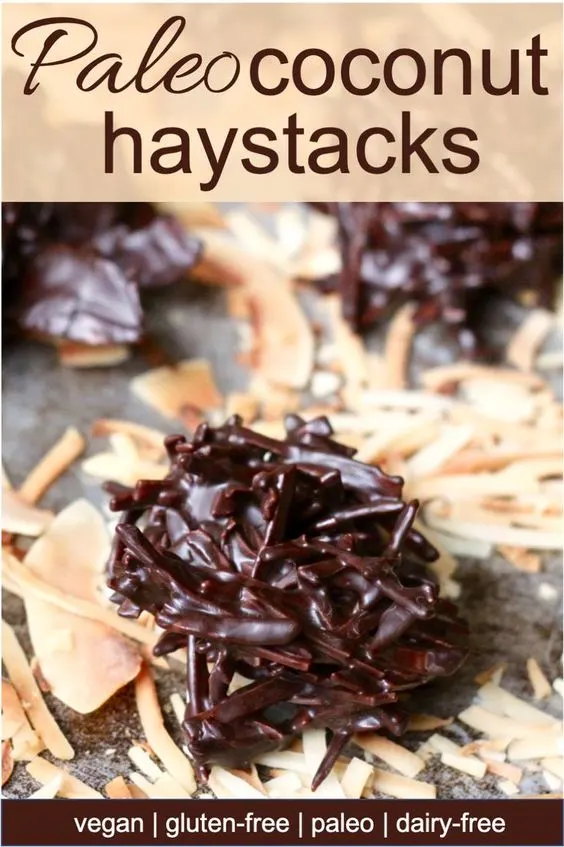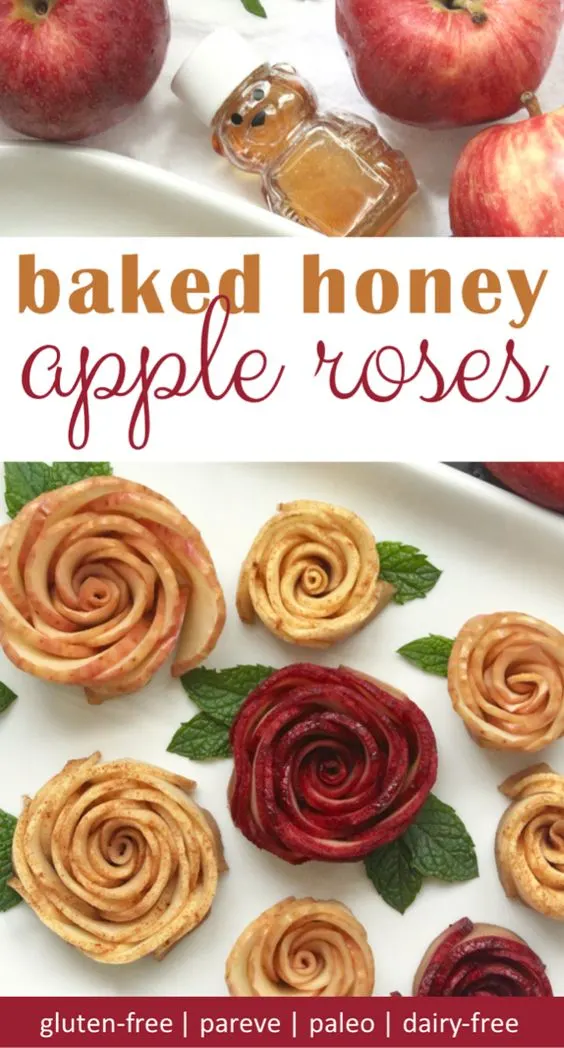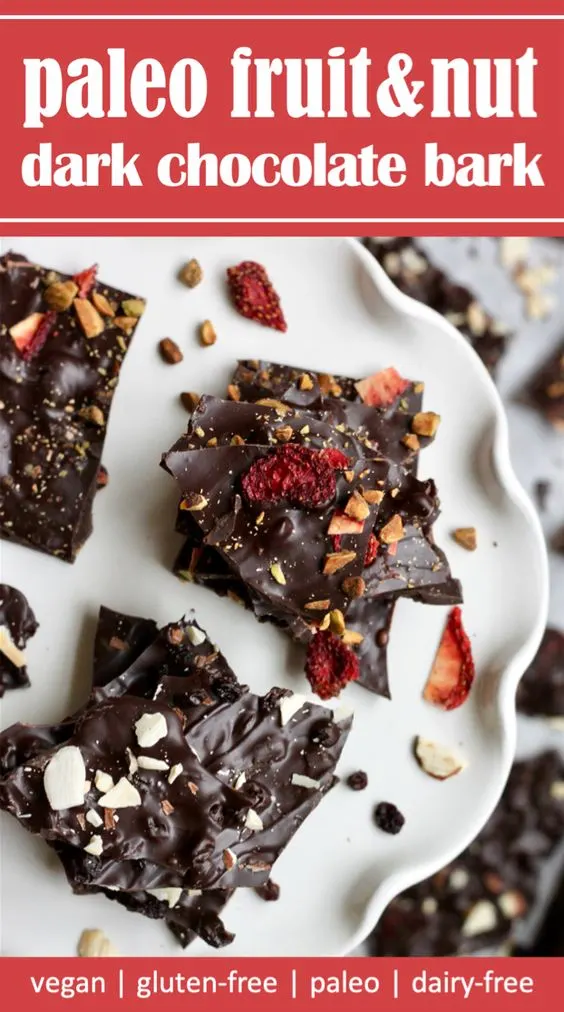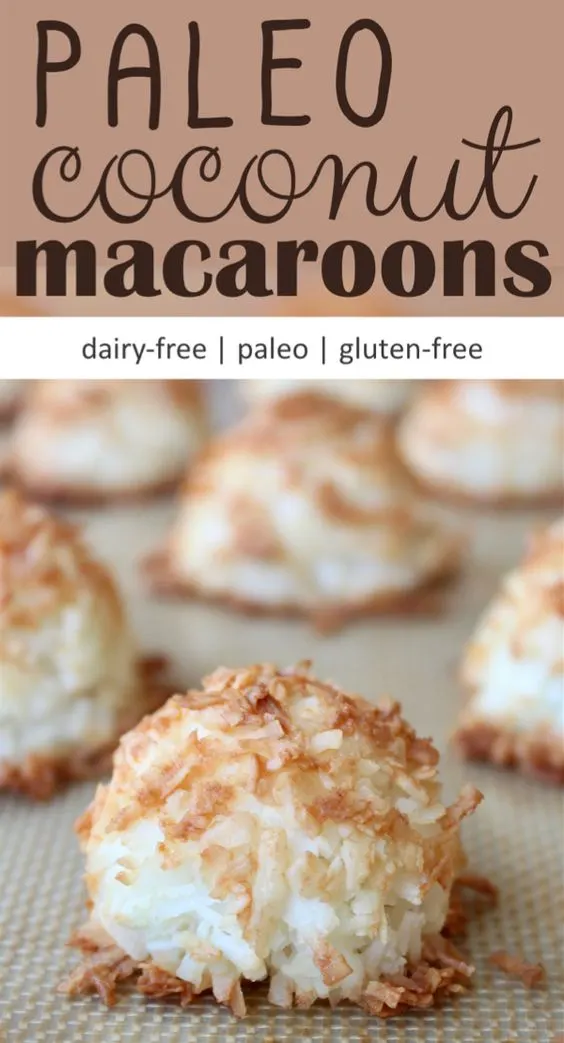 Pin recipe for later: